USM Policy on Sustainability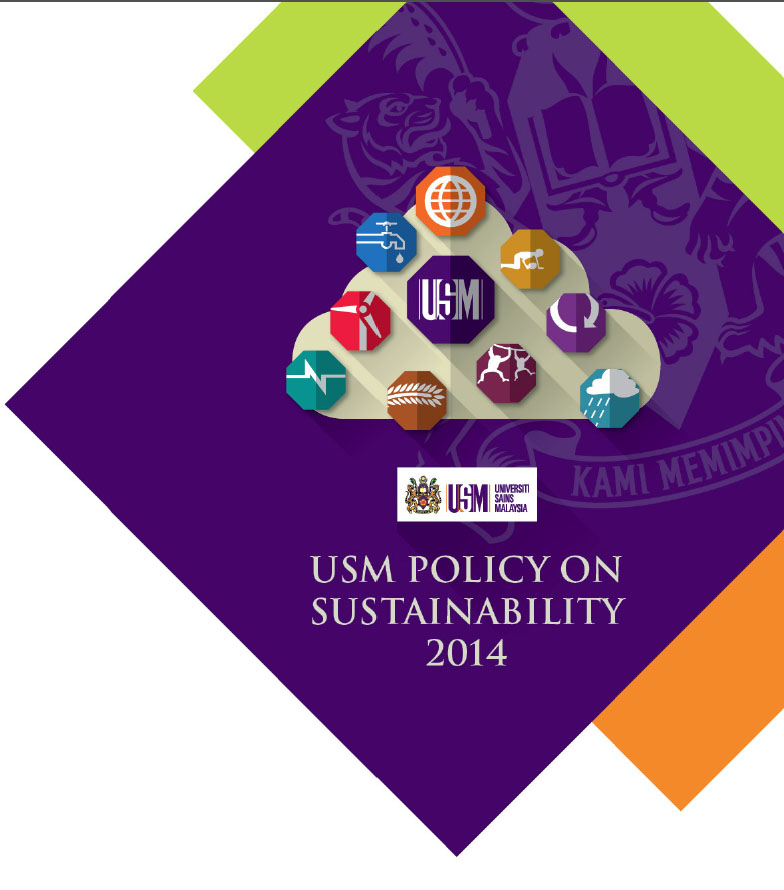 USM is committed to mainstreaming sustainable development principles in the core areas of the university to produce graduates and staff with first class skills and thinking, research par excellence, community engagement and best practices that will make USM a sustainability- led university of the world-class standing.
Download USM Policy Sustainability. This policy is concieved and endorsed following a 'whole system' approach involving, teaching, research, coomunity engagement and institutional arrangement that make up USM's major domains of the focus.