BERITA KAMPUS : 28 APRIL 2014
Utusan : 25 February 2014

BERITA HARIAN : 7 JANUARI 2014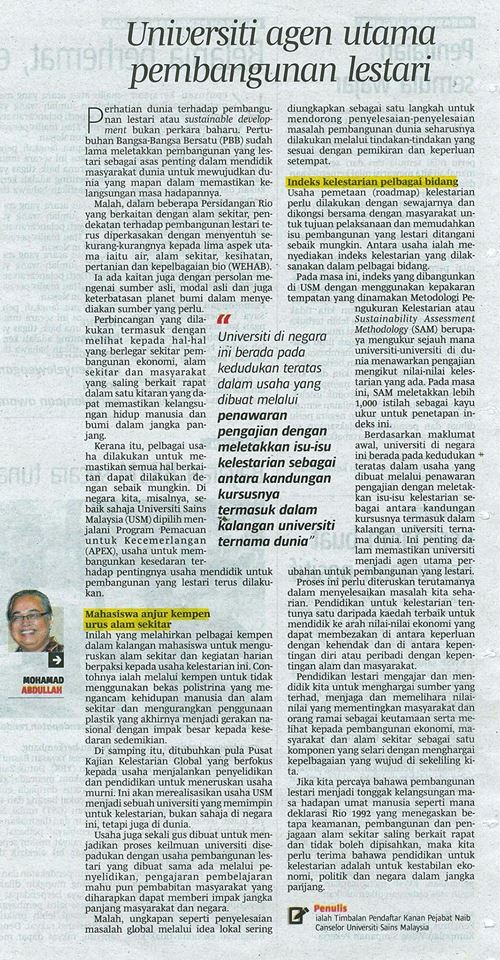 BERITA HARIAN : 28 NOVEMBER 2013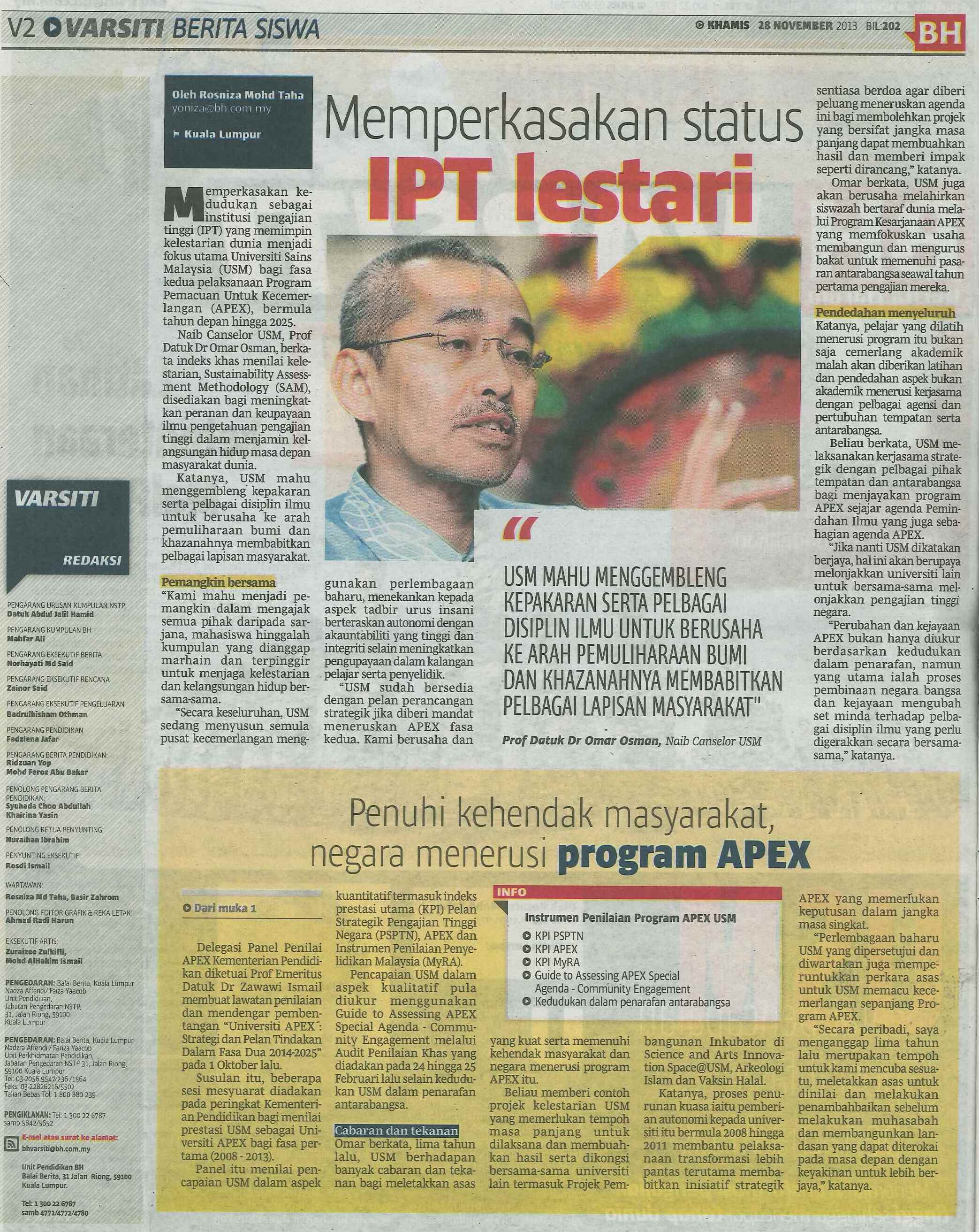 BERITA HARIAN : 23 OKTOBER 2013

BERITA KAMPUS : 28 OKTOBER 2013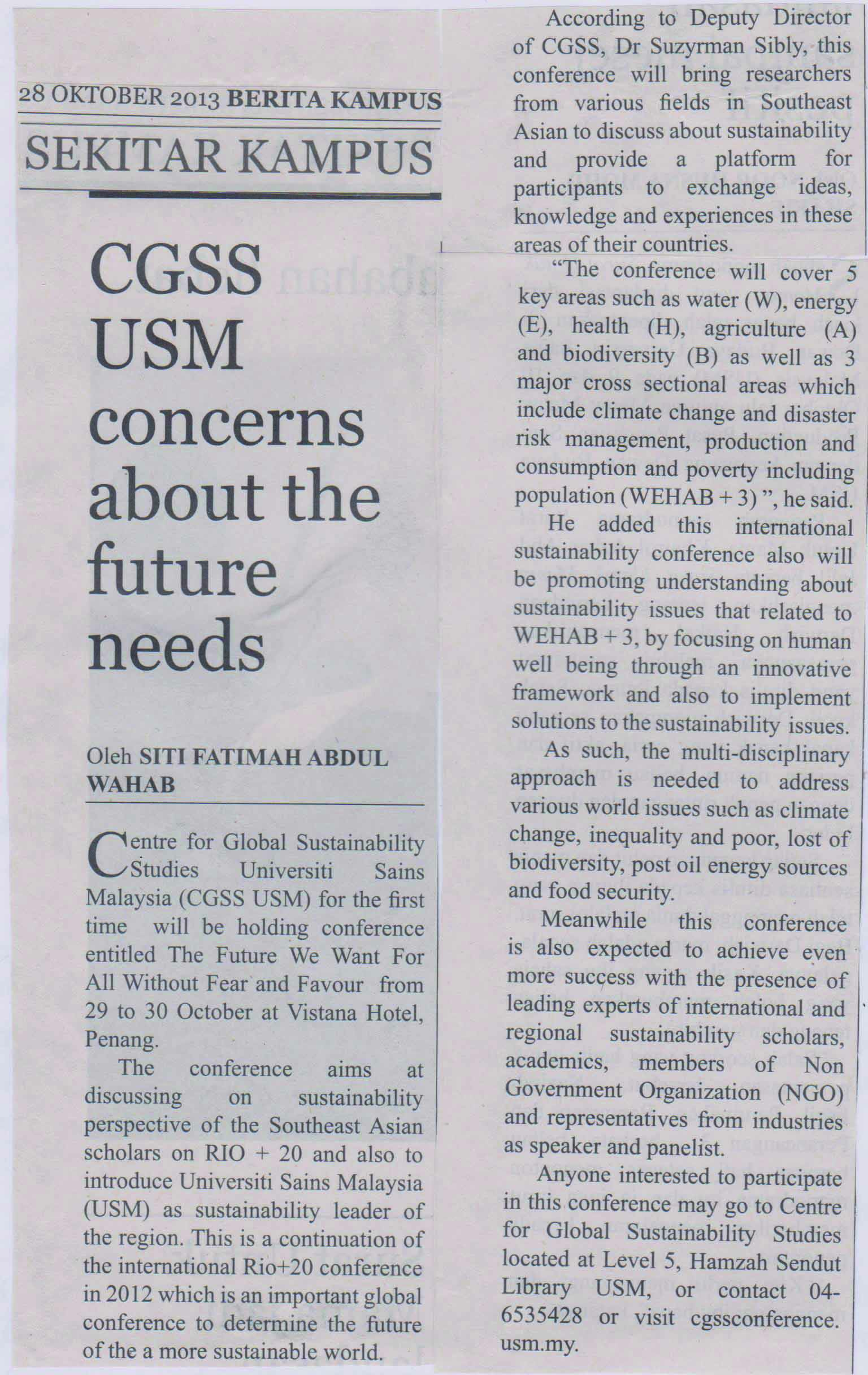 UTUSAN : 9 OKTOBER 2013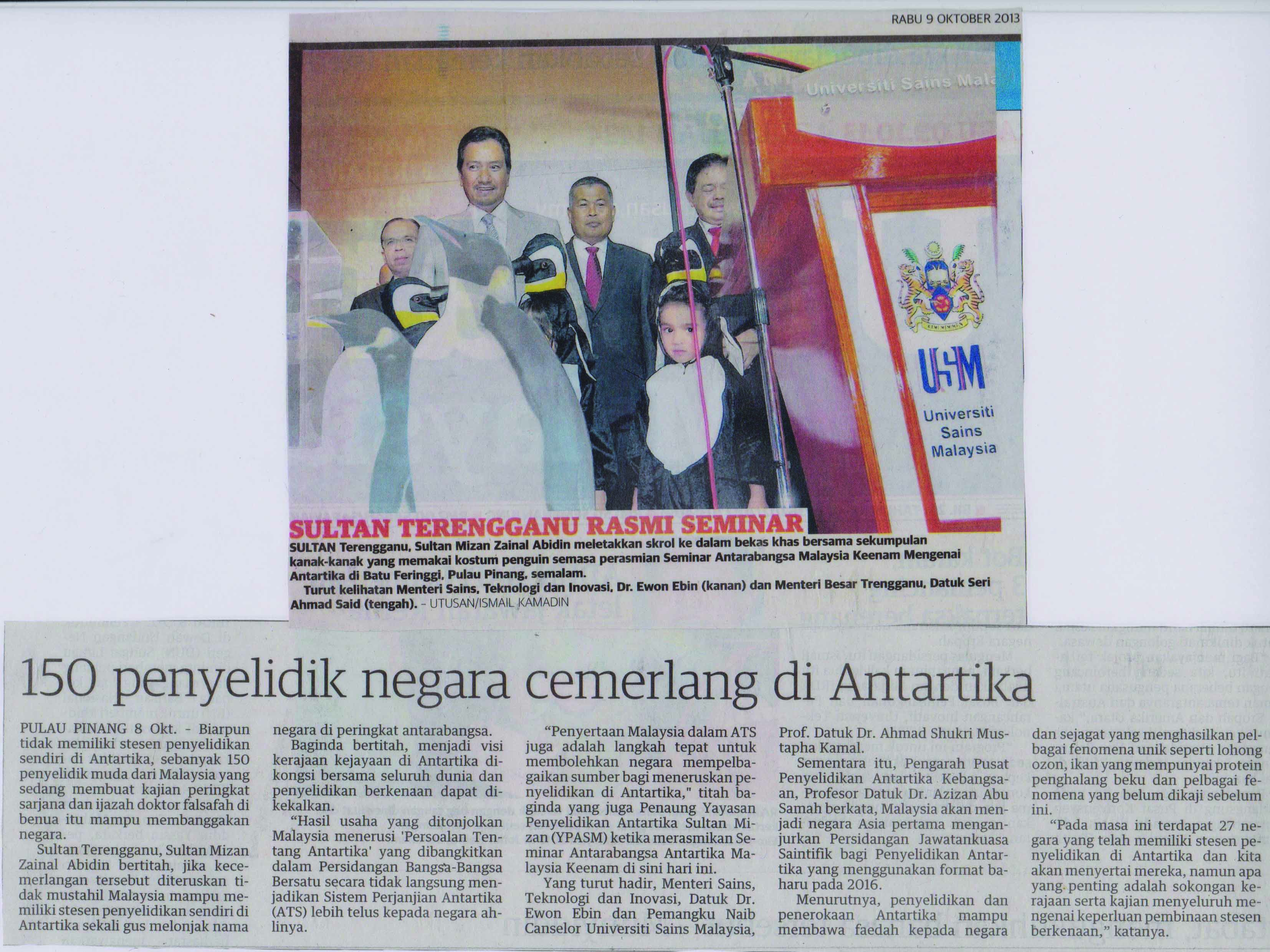 BERNAMA : 9 0KTOBER 2013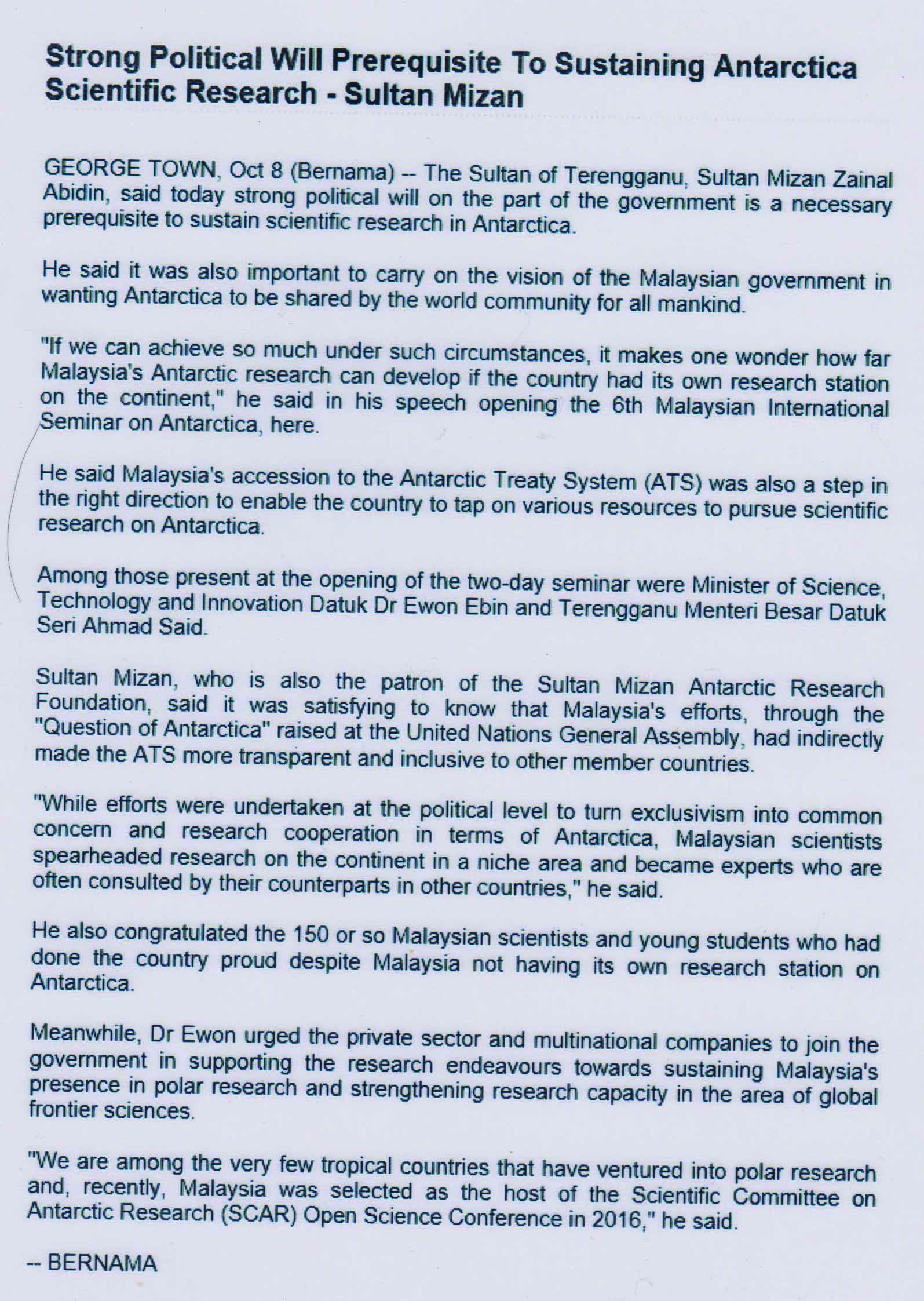 THE STAR : 9 OCT 2013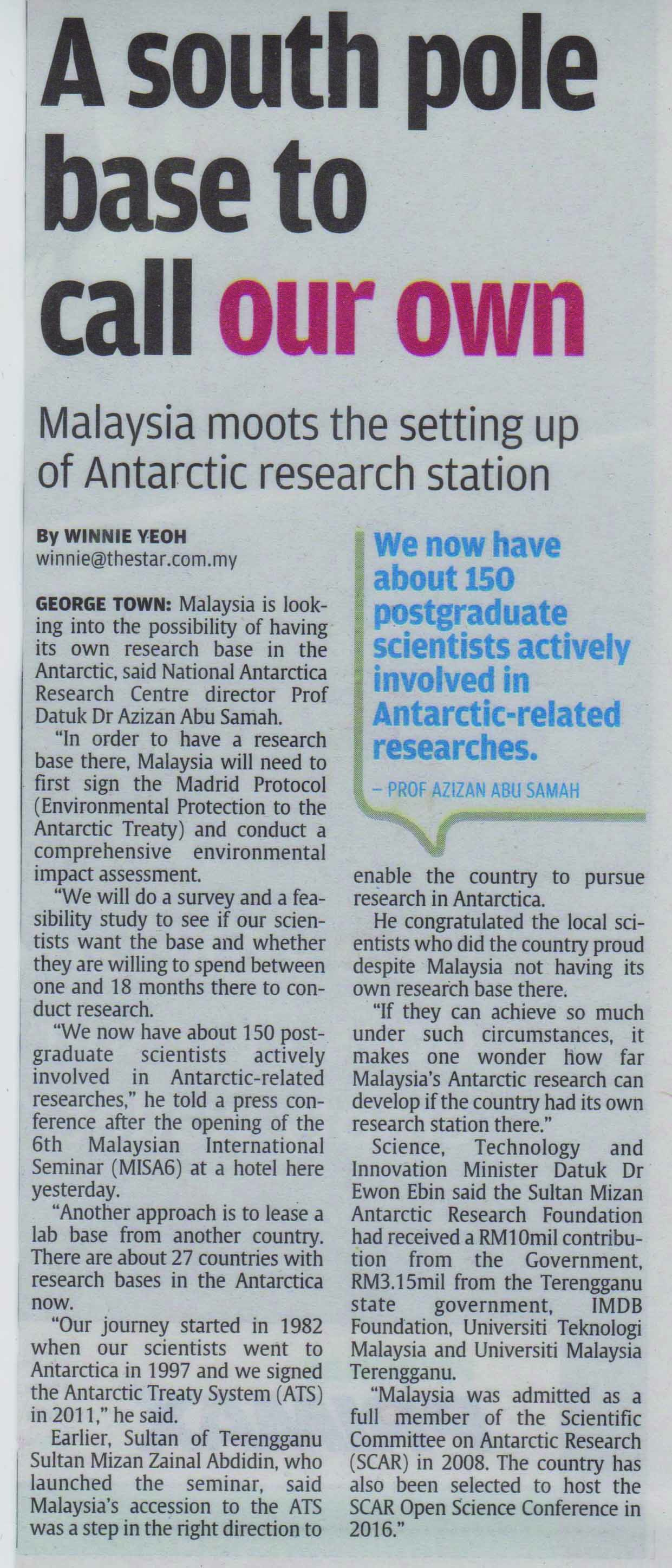 BERITA HARIAN : RABU 9 OKTOBER 2013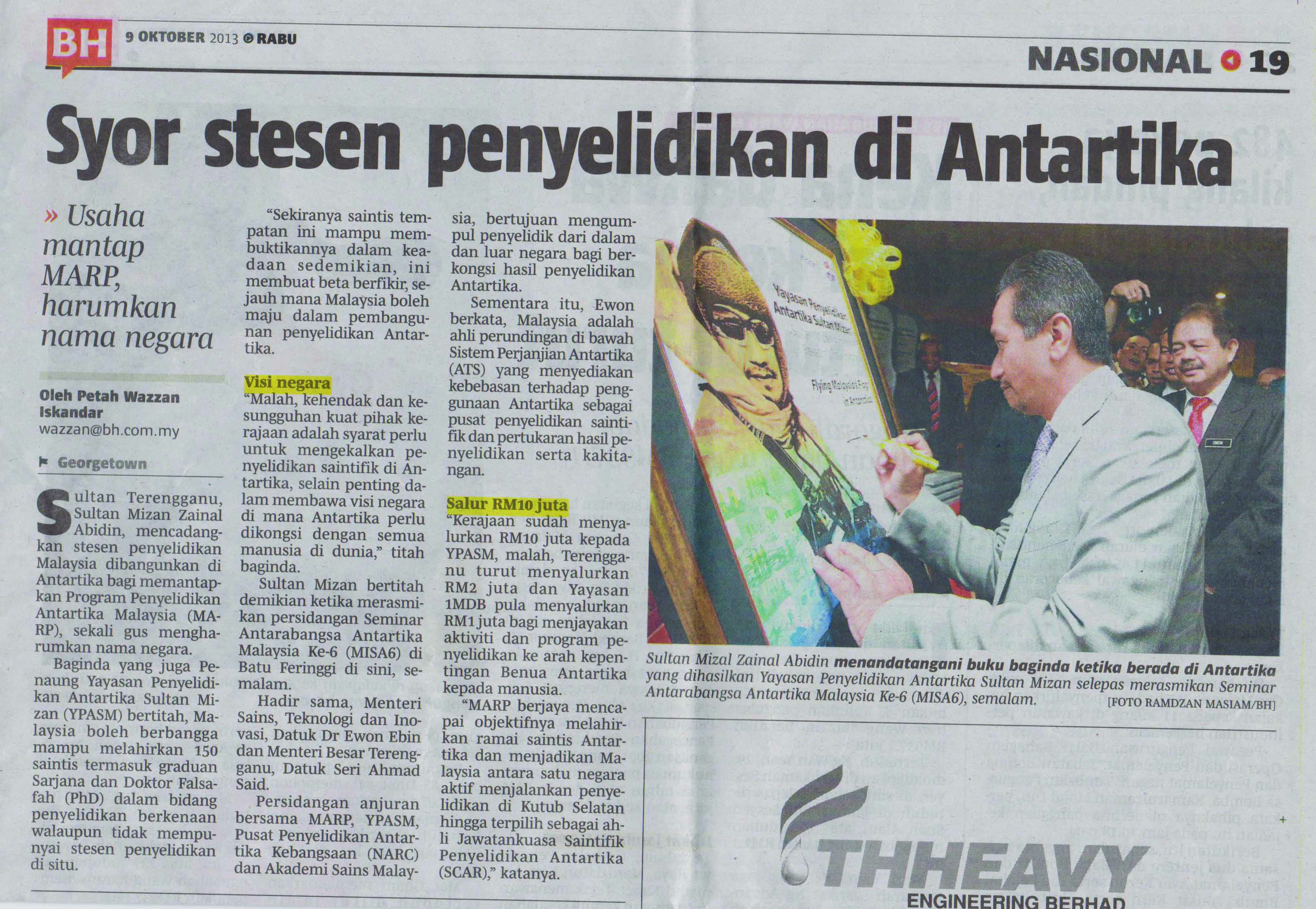 SINAR HARIAN : SABTU 14 SEPTEMBER 2013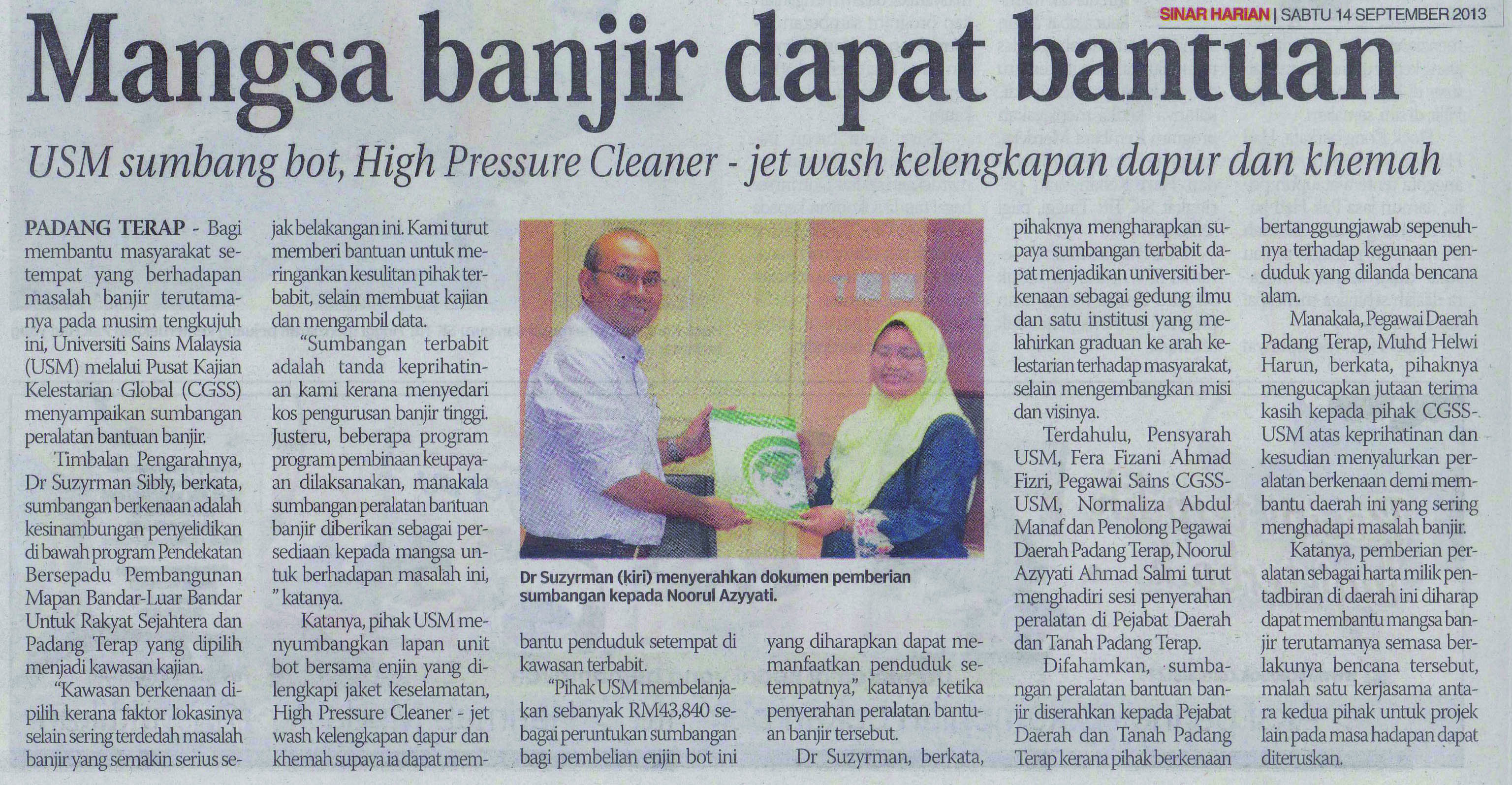 ENGLISH VERSION
Flood victims aided
By: Sinar Harian
Padang Terap - In order to help the community in the area who are faced with flooding especially during the monsoon season, Centre for Global Sustainable Studies (CGSS) of Universiti Sains Malaysia (USM) have given aid with the donation of flood equipment.
It's Deputy Director, Dr. Suzyrman Sibly said, "regarding on the donation it is actually a continuity through our research of Pendekatan Bersepadu Pembangunan Mapan Bandar-Luar Bandar Untuk Rakyat Sejahtera program and Padang Terap has been chosen as the study area.
"This location was chosen due to the factor of its location besides often being vulnerable to flooding where recently it has gotten serious. We also give them a hand to lessen their burdens apart from conducting the research and collecting data."
"The donation was a sign of our concern as we realized the cost of managing a flood was high. Therefore, numerous capacity building programs were implemented whereas the donation of flood equipment was given as a preparation for victims that will face this situation."
He said,"USM has donated eight boats along with engines that are equipped with life jackets, high pressure cleaner – jet wash, kitchen equipment and tents in order to help the local residents in the affected area."
During the presentation of the flood equipment, he said, "USM have spent RM43,840 as allocation for donation on the expenses of boat engines and it is hoped that the locals are benefited by it."
Dr. Suzyrman has said that his side has hoped that the donation will make the university itself as a centre for knowledge and an institution that can make graduands towards sustainability for the community other than expanding their mission and vision.
On the other hand, Fera Fizani Ahmad Fizri, a USM lecturer along with science officer of CGSS-USM, Normaliza Abdul Manaf as well as the assistant district officer of Padang Terap, Noorul Azyyati Ahmad also attended the handover session of the equipment at the District Office and Tanah Padang Terap.
It is said that the donation of the equipment was handed to the District Office and Tanah Padang Terap as they were responsible for the residents who were the victims of natural disaster.
Meanwhile, Muhd Helwi Harun, Padang Terap's District Officer has said, "They had expressed their thanks and gratitude to CGSS-USM upon their concerns and willingness in giving them the equipment to help the district that had always been affected through flood."
He also said that the donated equipment was now the property owned under the administration in that district and it was hoped that with this it can help the victim of flood. On top of that it is understood that coaction between the two sides will continue to exist in the near future.