Kembara Ilmu Programme with KEMAS Bayan Baru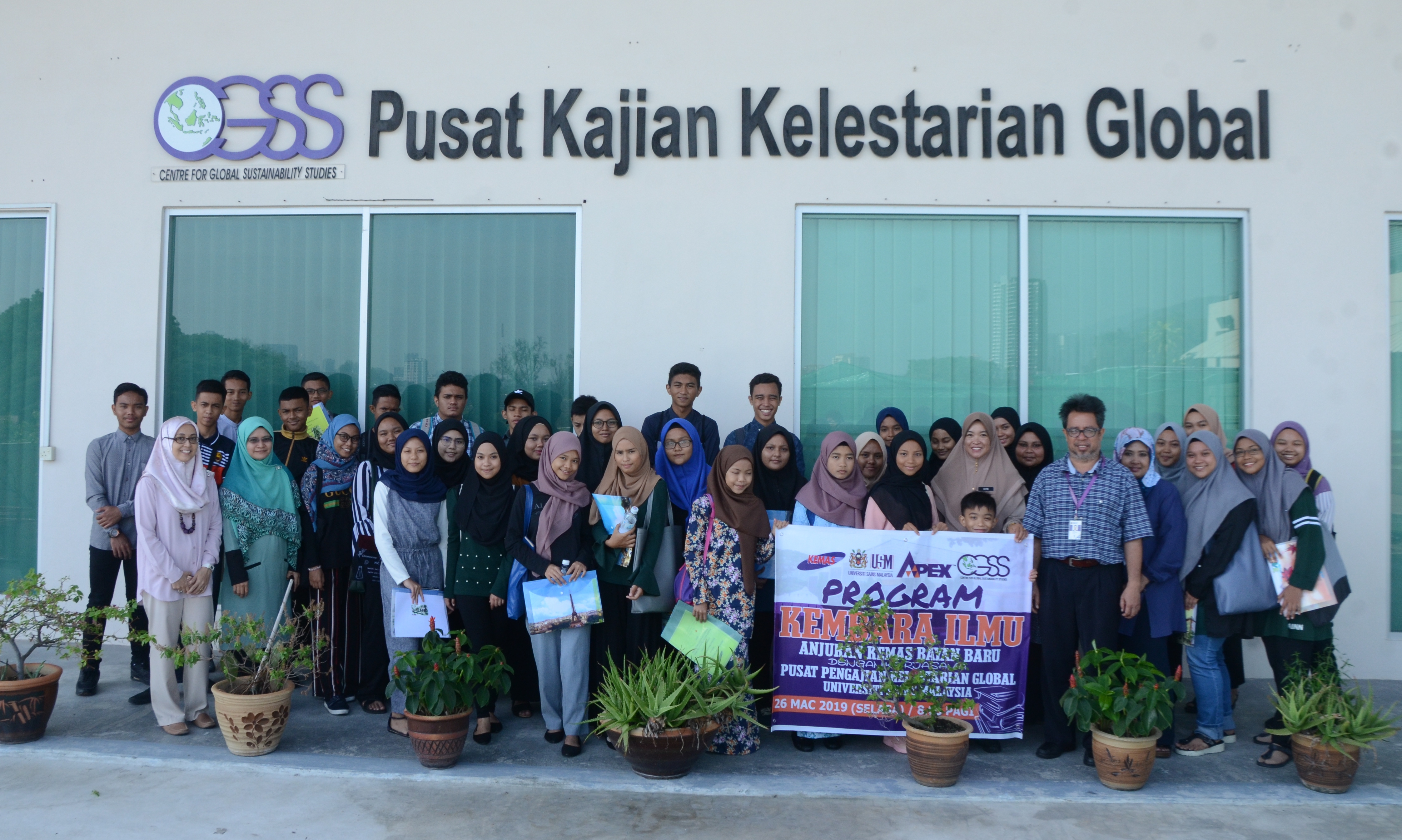 CGSS and KESATERIA have collaborated to organize a field trip programme, Kembara Ilmu on 26 March 2019 at USM, Penang. The field trip programme, a part of community engagement programme, was organized to introduce USM and its study programmes to students from SMK Raja Tun Uda, Bayan Lepas aged between 13-17 years old. The opening remarks were delivered by the Director of CGSS, Dr Suzyrman Sibly and the Director of KEMAS Penang, Muhammad Zaki Ismail. The Deputy Director of CGSS, Dr Mohd Sayuti Hassan introduced the students to all programmes offered by USM. This would help the students to decide the most suitable programme that they should enrol based on their interest.
The students were invited to visit one of the schools in USM, School of Management and Islamic Centre as part of the programme activity. The students were taught on the right technique to perform ablution and to recite Al-Fatihah correctly. The students were also invited to visit Hamzah Sendut Library and Ecohub to expose them to USM environment as well as to intrigue their interest to further their study in USM, a university in a garden.