UNESCO Networks in the Field: Fostering Collaboration for Delivering 2030 Agenda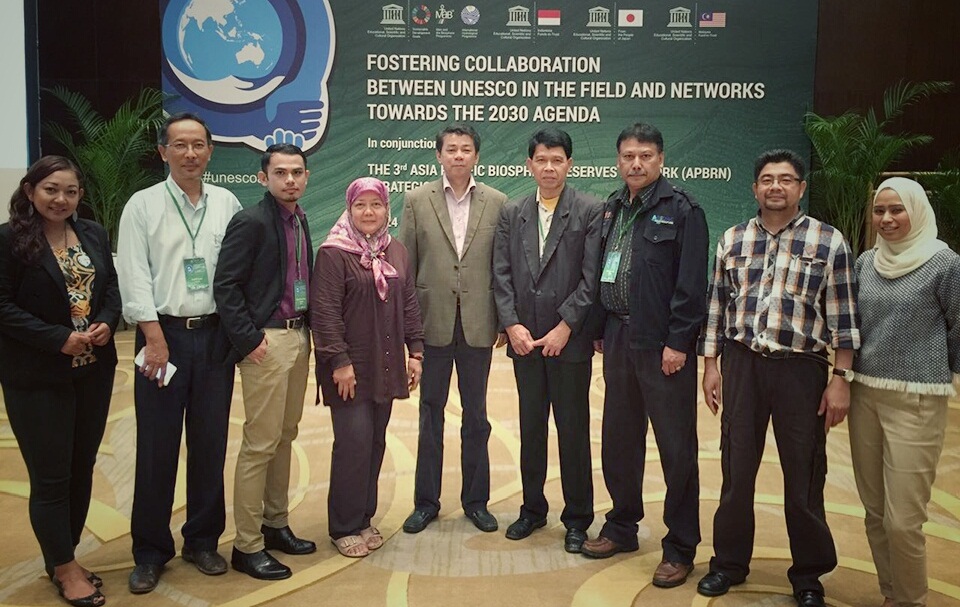 CGSS (represented by Mr. Ahmad Firdaus Ahmad Shabudin, Research Officer) was invited to attend one of UNESCO workshop, "Fostering Collaboration between UNESCO in the Field and Networks towards the 2030 Agenda" on 21-24 July 2016 at Inaya Putri Resort, Bali, Indonesia. The workshop was organized by UNESCO Regional Sciences Bureau for Asia and the Pacific with the generous support of the Japan Funds in Trust, the Indonesian Funds in Trust and the Malaysia Funds in Trust. The workshop has gathered more than 80 stakeholders including UNESCO representatives from Headquarters, Field Offices, National Commissions and Category 2 Centres. The objectives of the strategic coordination event were to:
Discuss and elaborate strategies for fostering dialogue, cooperation, networking and sharing of knowledge as well as resources among the UNESCO field offices and its network to support the delivering of the Agenda 2030 and its SDGs through the UNESCO mandate on Natural Sciences.

Discuss on a joint strategy and approach for the implementation of the Lima Action Plan for Biosphere Reserves in the Asia-Pacific region.

Support interdisciplinary and interregional initiatives and develop joint proposals for Sciences projects.
For more information about the event, visit UNESCO website.