News Highlights
Community Programme at Kepala Batas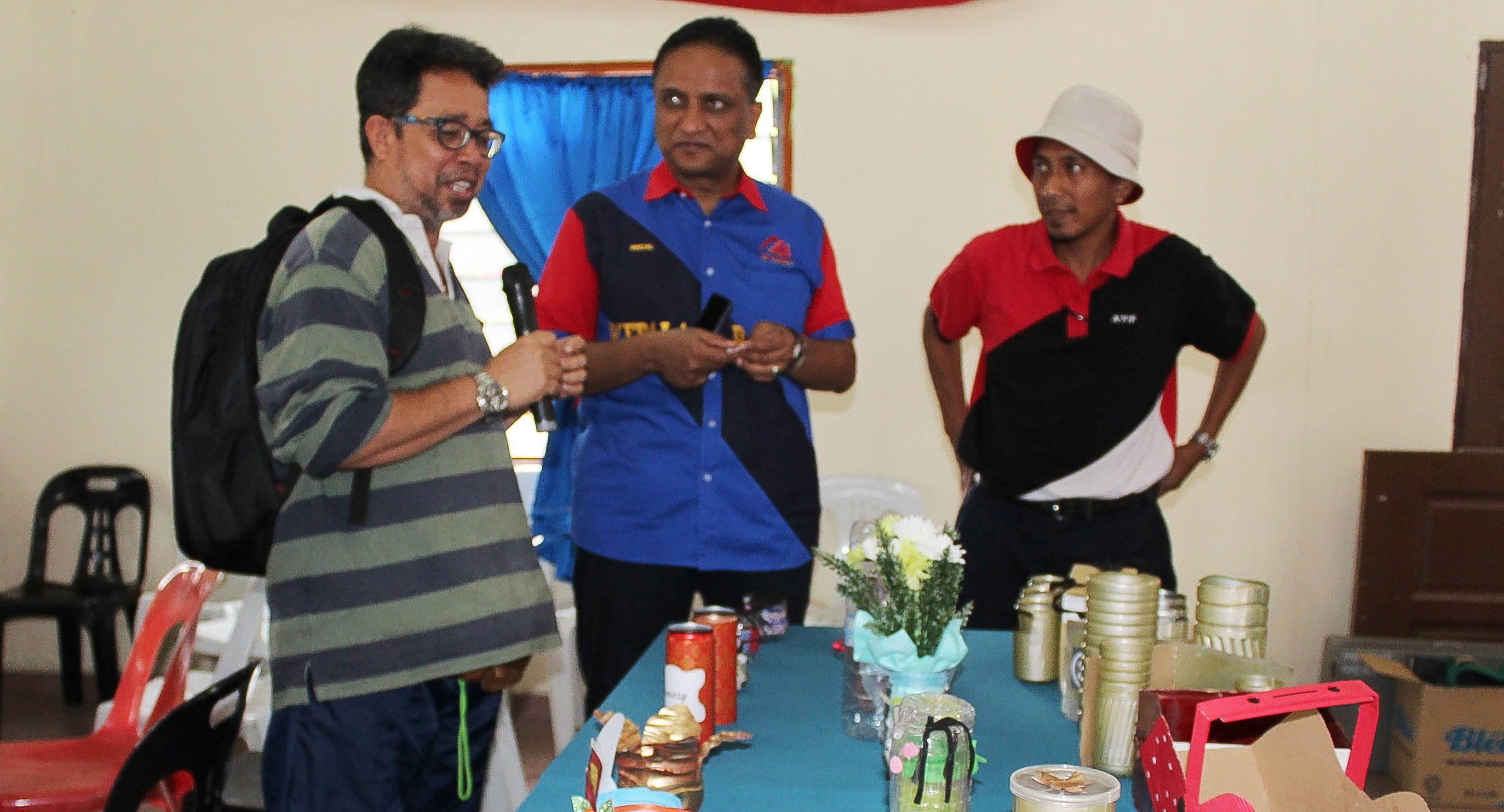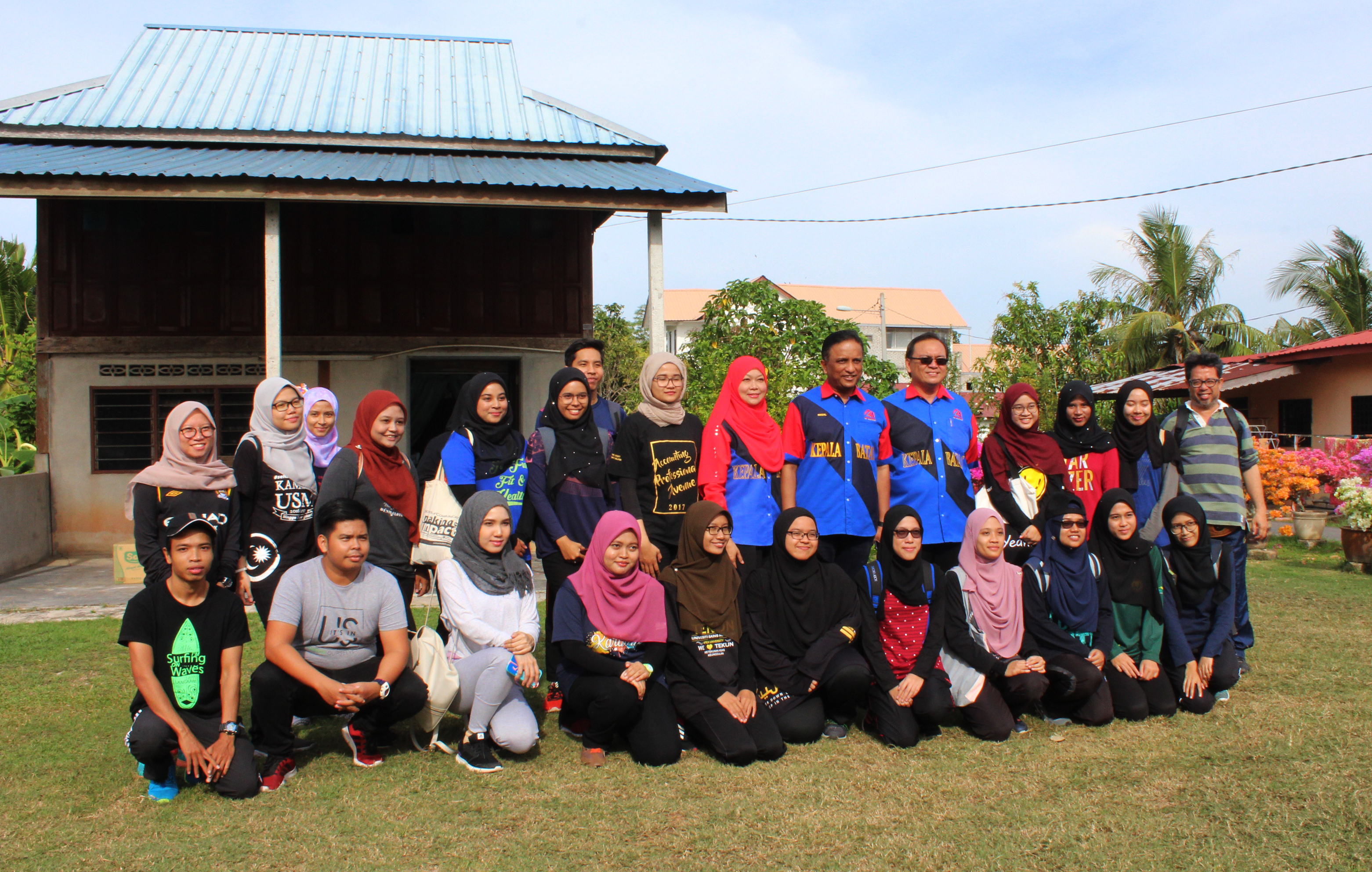 USM, represented by CGSS & WSU101 students has been invited to involve in a community programme "Program Negaraku: Mesra Rakyat & Bakti Siswa Permatang Bertam", co-organized by JKKKP Seri Manggis, Prime Minister's Deparment, USM, JKKKP Seri Bertam, and JKKKP Bertam. The programme, held on 11 March 2018 at Kampung Permatang Bertam, Kepala Batas, Penang was launched by Datuk Seri Reezal Merican bin Naina Merican and YB Tuan Haji Shariful Azhar Bin Othman. 80 students from WSU101 class helped to conduct several activities such as sustainability talk, games, sustainability exhibition, fishing competition, and many more. The students also helped the villagers to prepare food for the programme. The programme is one of the initatives to allow USM students to get involved in community project and to get closer to community.
---

Kampus Sejahtera Strategic Planning Lab
Kampus Sejahtera has conducted a Strategic Planning Lab on 10-11 March 2018, participated by the secretariats of Kampus Sejahtera. The lab, coordinated and assisted Dr Suzyrman Sibly and Dr Nurul Salmi Abdul Latip, was to review and strengthen the organisation's strategic plan.
More images: CGSS Twitter
---
Green Technology: Waste to Energy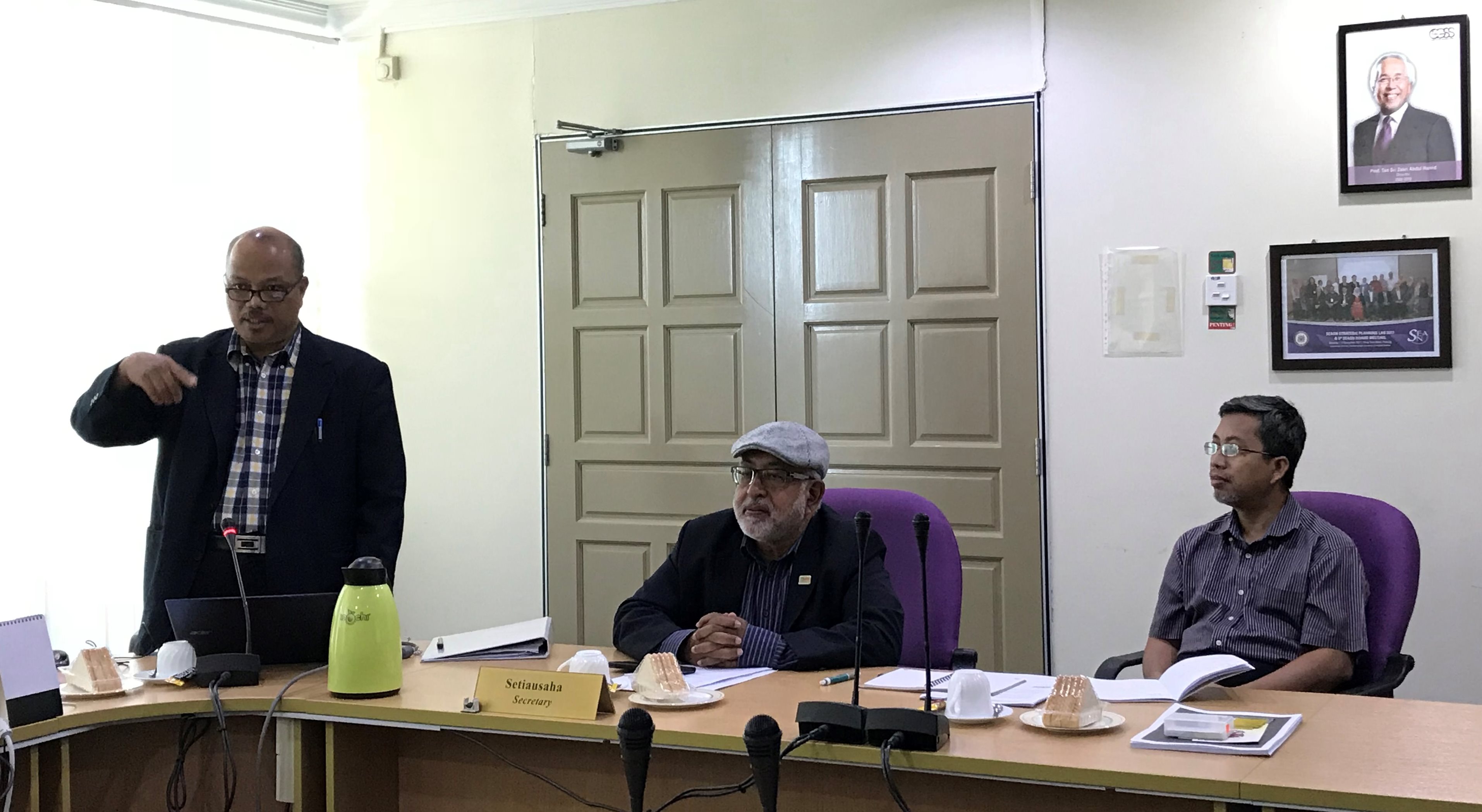 A special talk on Green Techonlogy: Waste to Energy was conducted on 27 February 2018 at CGSS which was delivered by Mr. Samsuddin Zainal, Sr Mohd Zahry Rafie, and Mr. Yusniman Lotfi from BuildSurv Consult (M) Sdn Bhd. The talk was to introduce a green technology which is capable to convert food waste to energy that can be used by any community that wish to adopt the technology.
---
Discussion with Koperasi Tunas Muda Sungai Ara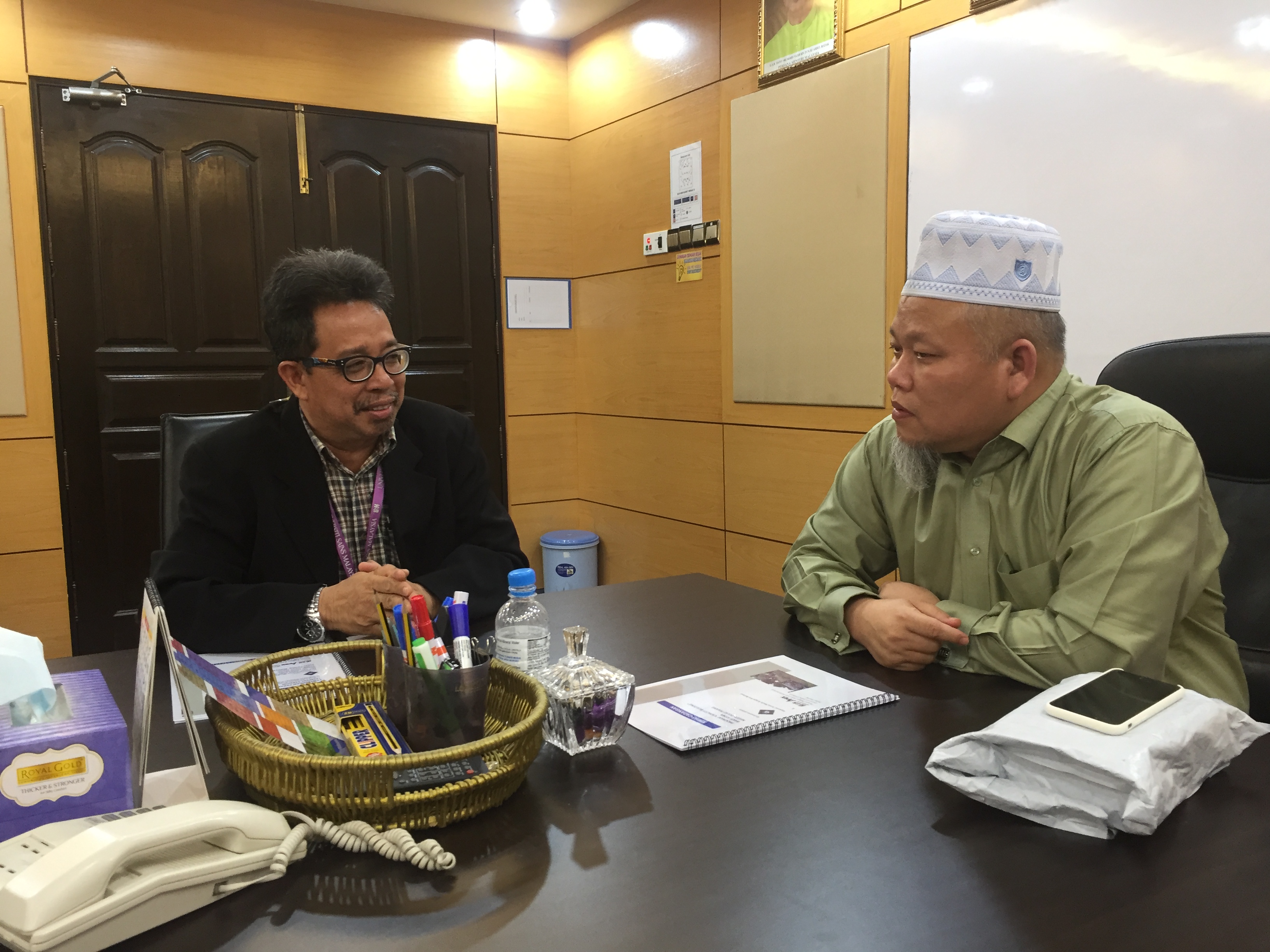 A meeting was conducted between CGSS with Koperasi Tunas Muda Sungai Ara on 21 February 2018 at Koperasi Tunas Muda Sungai Ara Office. The meeting was to discuss on community engagement projects that can be offered to the community in Sungai Ara. Present at the meeting was the Deputy Director of CGSS, Dr Mohd Sayuti and Senior General Manager of Koperasi Tunas Muda Sungai Ara, Dato' Haji Mazlun Bin Mustaffa.
---
USM Strategic Planning Workshop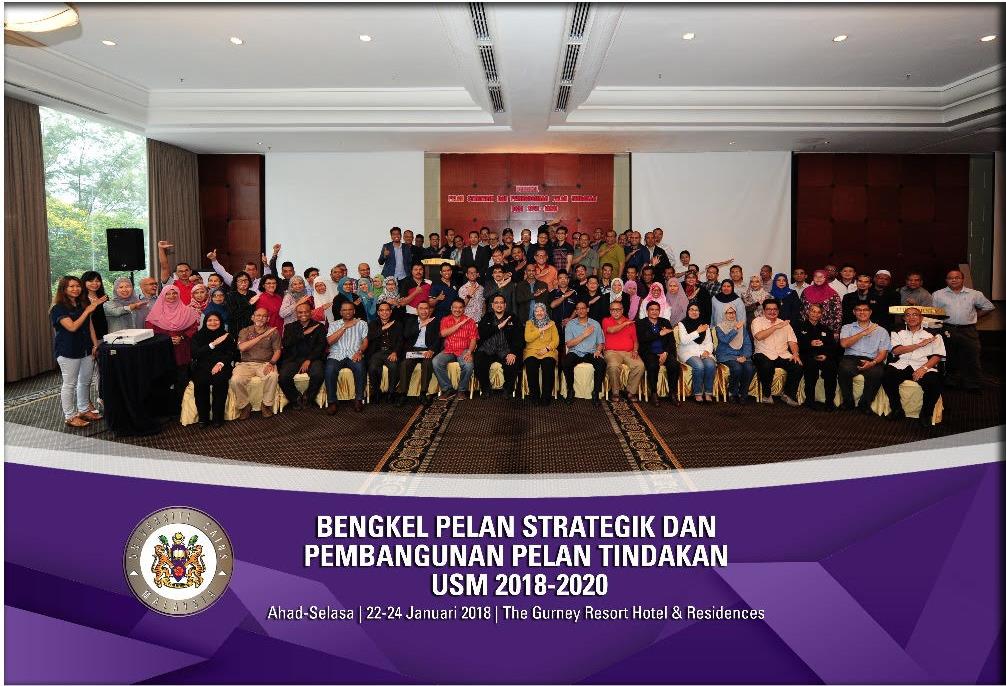 CGSS Director, Dr. Suzyrman Sibly attended the Strategic Planning Workshop on 22-24 January 2017 at The Gurney Resort Hotel & Residence. The workshop was attended by all HOD in USM and the Vice Chancellor of USM, Prof. Datuk Dr Asma Ismail to discuss on and update the strategic planning of USM for 2018-2020.
---
Language Works Sdn Bhd Visit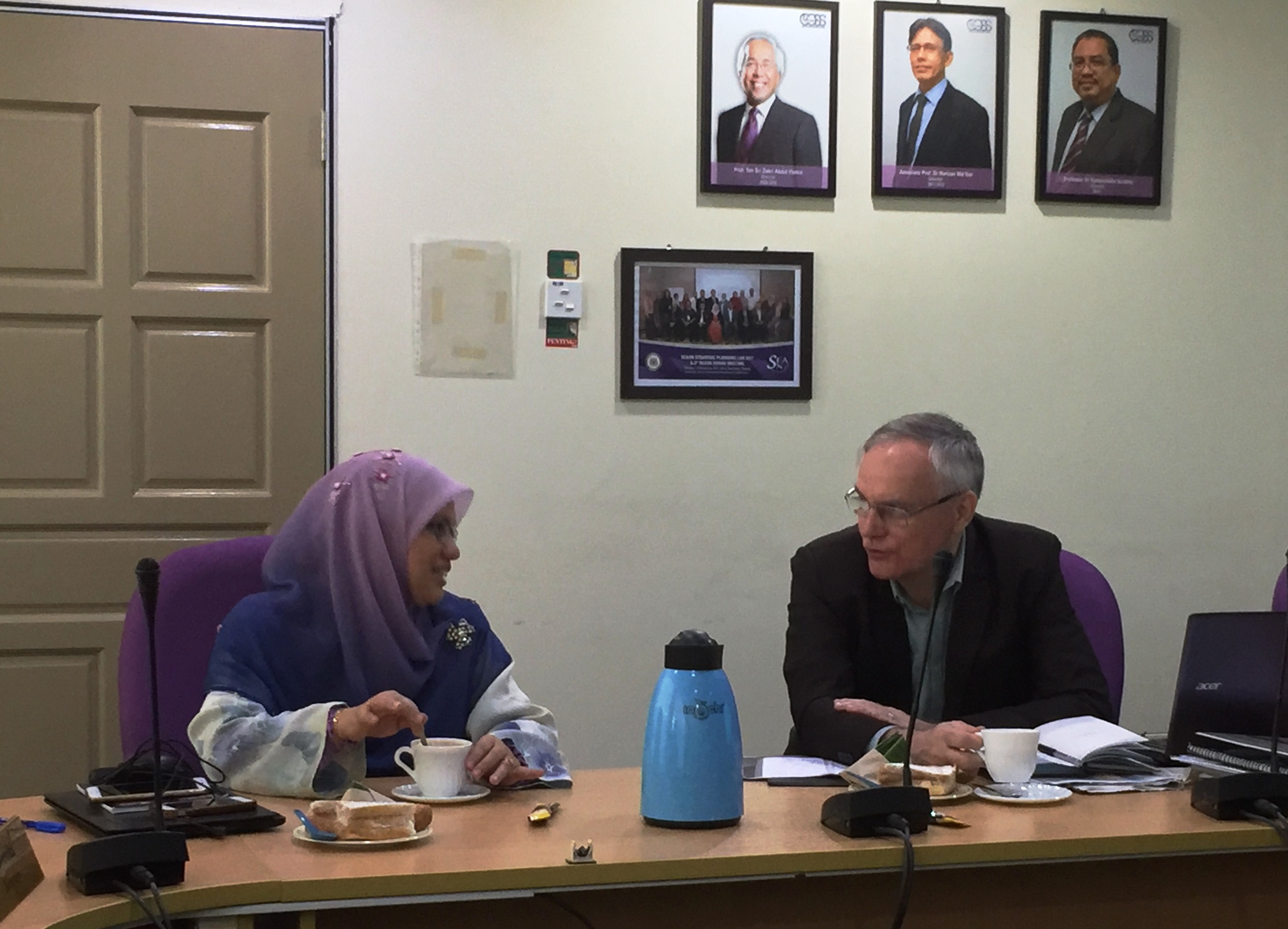 CGSS received a visit from Mr. Brian Cracknell, an expert in Green Project Management (GPM) and the founder of Language Works Sdn Bhd, on 18 January 2018. The visit was to discuss on any possible collaborative project that can be conducted in the future.
---
Innovative Recycling Project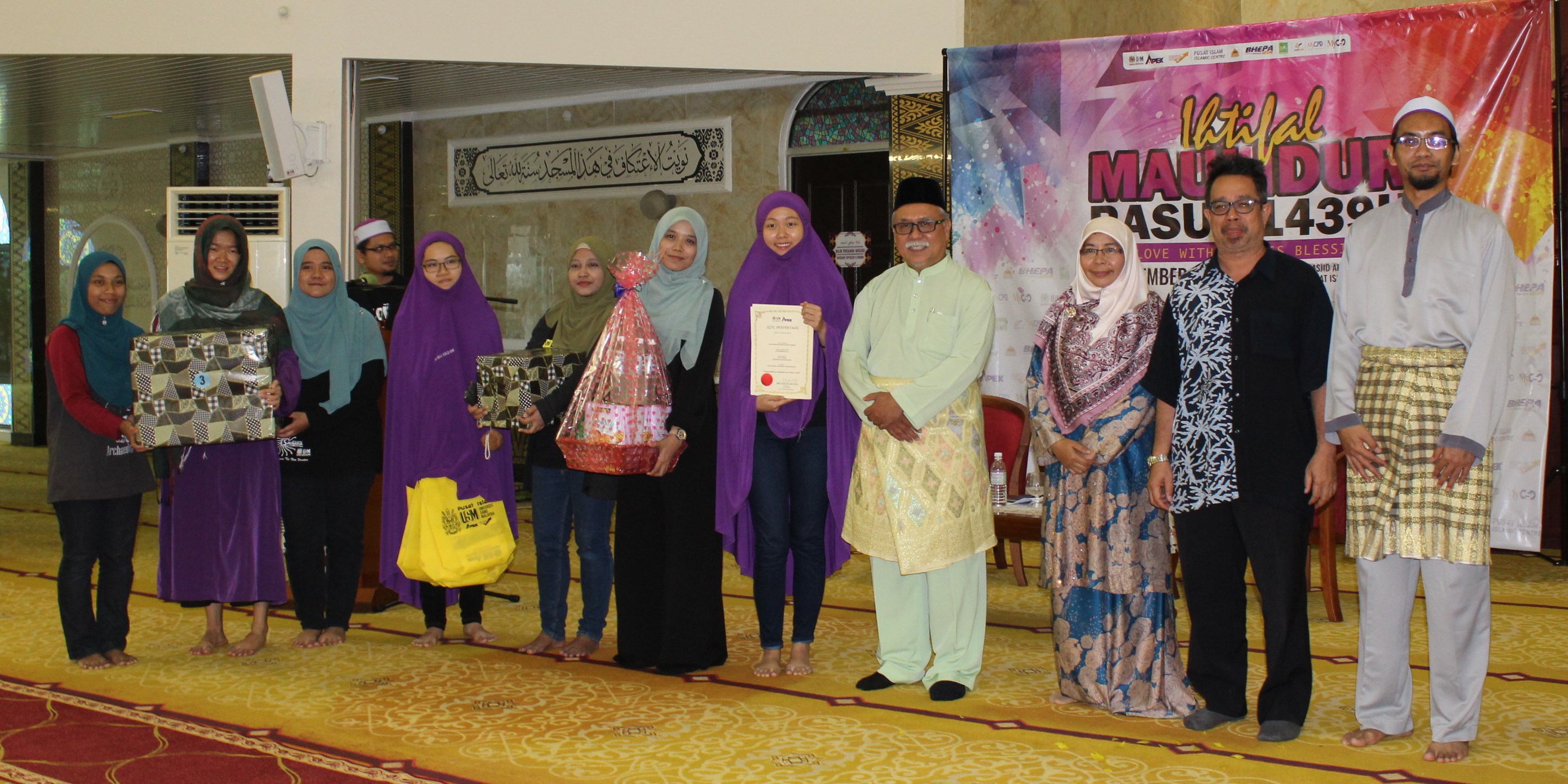 A team from WSU101 has become the winner of Innovative Recycling Project for their sustainability related project; making homemade detergent from fruit scraps. The prize was presented by the Deputy Vice-Chancellor (Student Development Affairs & Alumni) Prof. Dato' Dr. Adnan Hussein during the opening ceremony of "Ihtifal Maulidur Rasul 1439" at Al Malik Khalid Mosque, USM on 30 November 2017. The project was one of the projects showcased in the Recycling Project Exhibition which was held from 29-30 November 2017 in conjunction with "Ihtifal Maulidur Rasul 1439" programme, organized by the Islamic Centre, USM. The exhibition provided a platform for USM students to showcase their innovation in turning recyclable items into something useful.

---
Co-Curriculum Exhibition @ USM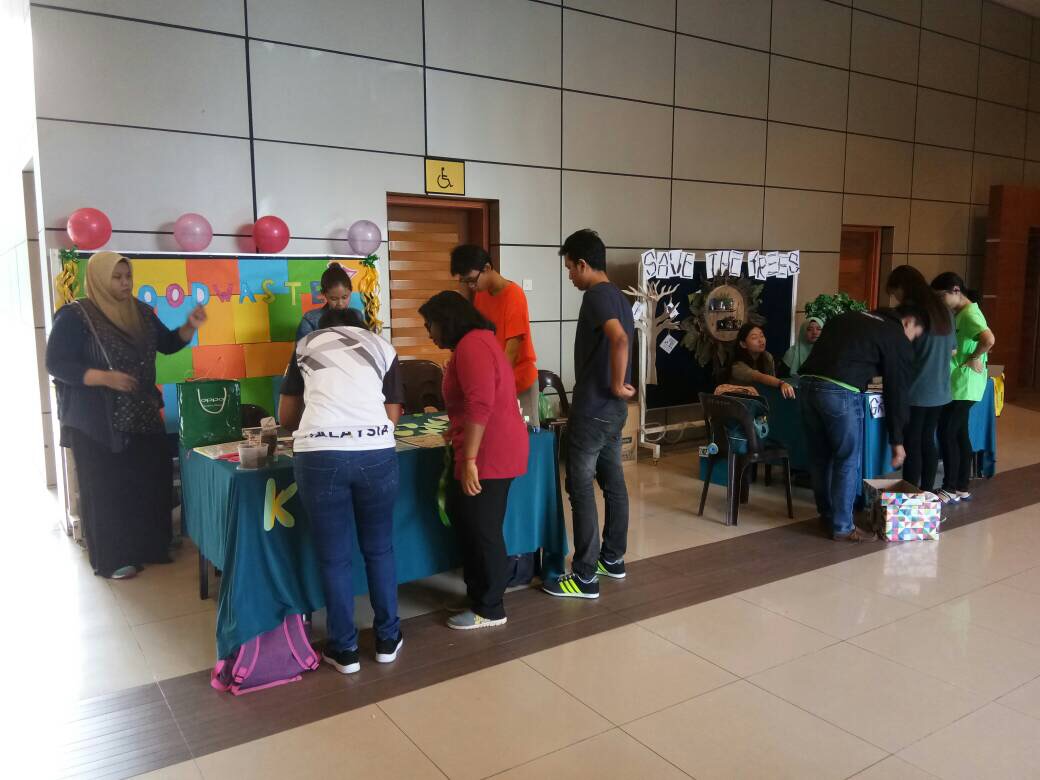 USM's Co-curriculum Unit has organized a one-day " Co-Curriculum Exhibition" on 24 November 2017 at DTSP Foyer, USM. The exhibition showcased student's projects from different co-curriculum courses. 2 teams from WSU101 was given the opportunity to showcase their sustainability-related project on "Food Waste" and "Save the Tree".
---
Tree Planting Programme @ USM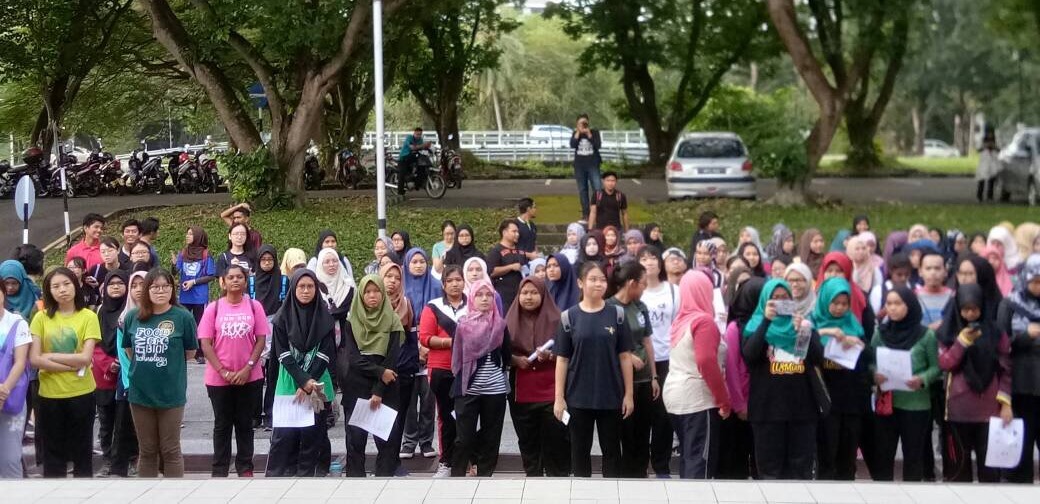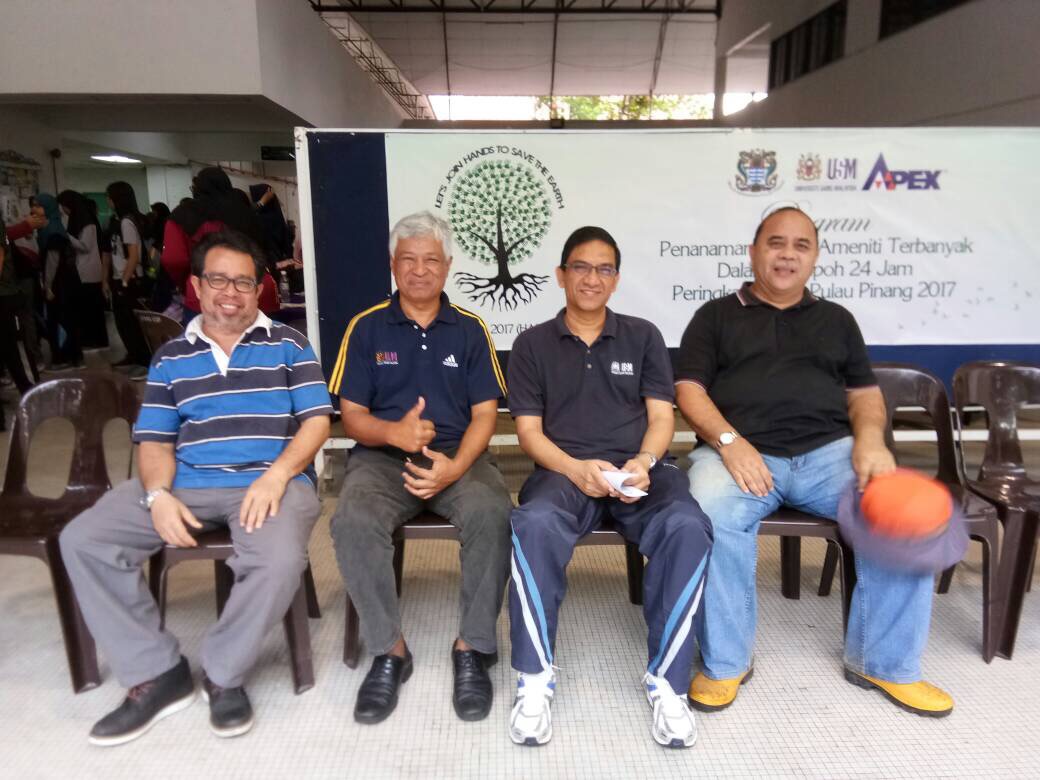 USM has successfully fulfilled one of its sustainability responsibilities by taking part in "Tree Planting Program" within 24 hours on 11 November 2017, organized by the Department of Landscape, MBPP. 150 students took part to plant 200 trees within USM compound as a way to reduce carbon footprint.
---
https://twitter.com/usm_cgss/status/973004933594152960 | https://twitter.com/usm_cgss/status/973004933594152960
---